Please read Bill's article below about his charity ride across the Pyrenees.
On July 13th I shall be landing in Biarritz with a pushbike in a cardboard box, reassembling it, and cycling from the beach at Biarritz through the heart of the Spanish Pyrenees to the beach at Roses, on the Spanish Mediterranean coast.  This journey has been undertaken as a personal challenge, but also to raise funds for Cancer Research UK, on a personal level as a tribute to a friend who, when I was in the planning stages of the trip, discovered she had cancer and sadly died a few months later. Although originally conceived as an off-road trip, an injury halfway through my training forced me to reassess and change it to a road challenge.  However, when I say road, I have no certain idea what some of these roads will be like, having chosen small backroads through the mountains and shall be relying on my Active 12 to get me through the 8 stages of the route.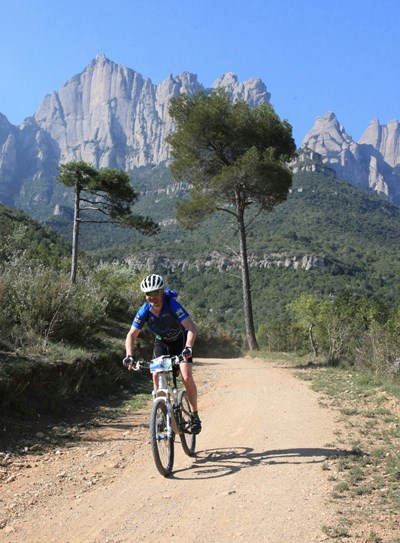 The first day will take me from Biarritz straight through to Roncesvalles in Spain, on relatively major roads, then onto some very small windy roads with an average daily climb of 3000 metres through Spanish Navarra, about 100 kms a day, not a big mileage, but, it being a solo ride, an allowance for breaks and technical delays seemed wise.  The first town of any size will be El Pont de Suert in Alta Ribagorça, on Day 5, followed by Sort, La Seu d'Urgell, and finishing on Day 9 at Roses near Figueres in Catalonia. Having been using an Active 10 for some years off road, it seemed like the obvious accessory for the journey.  The better resolution of the Active 12's screen will hopefully make it easier to follow the route at speed and in bright sunshine, whilst a bit more battery-life will be a useful asset.
Bill Hammond
http://www.justgiving.com/william-hammond4  
This entry was posted on
June 4, 2015 by Howard Dyson.